Together with her to welcome a radiant and economical New Year, Leika launches the program "Clean up the New Year – Buy it quickly, not all" with extremely attractive offers up to 60% of Tet is the time for us to clean up and arrange. and everything is tidy and tidy. Don't forget to clean the wardrobe to welcome the springtime with bright, trendy outfits with Leika.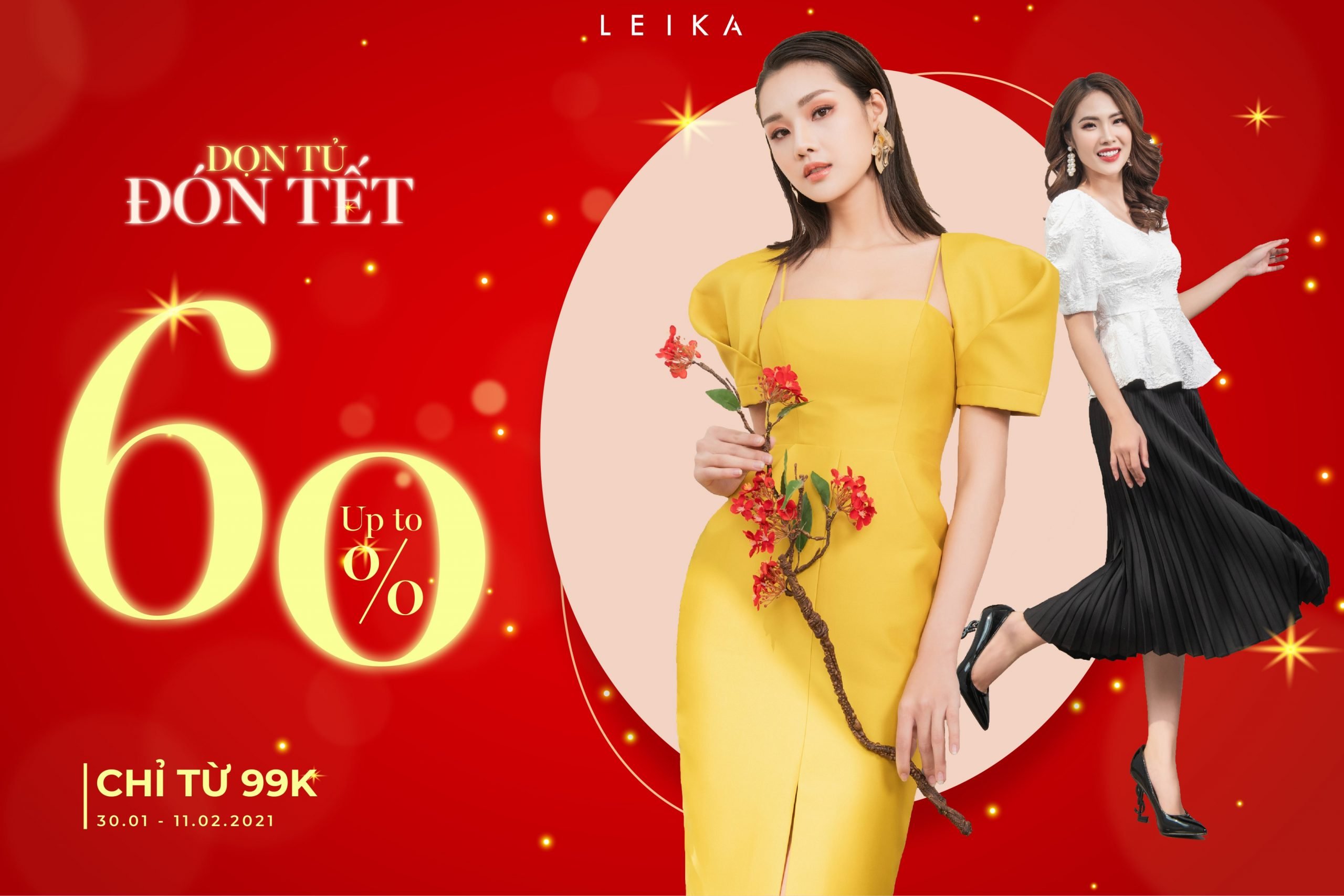 The last chance of the year blew the old wardrobe, welcome a series of new outfits:
Sweaters and sweatshirts are only from 99K
Designer dresses, party dresses only from 180K
Shirts, pants, shorts, skirts … only from 149K
A lot of winter products wear buoys, knitwear, suits up to 60% off
Especially, customers with bill of 300K or more will receive 10 super-loved lucky packets from Leika (applied from February 1, 2021).
ONLY: January 30 – December 11, 2021
Note:
Apply all over the online and offline system.
Not applicable with other promotions.
Limited in number, Gé Leika is preparing her new spring appearance.